Warm Flurry's of The Heart
November Soul Mate Report ~
As the cold weather begins to set in and send a chill to our very bones in many parts of the world
We begin our winter sessions
with closure.
We are reminded as one door closes
10 new doors open.
Somewhere between the months of August to now
a tidal wave of new doors for the soul mate connection
has opened for those born
1969-1971
If you are the many writing to me now born 1977 have no fear as the doors are swinging open wildly.
It will soon be your turn to take your rightful place on the red carpet.
Please keep in mind as the timeline moves along
those born 1963-1966 are are reconnecting now hot and heavy.
The Universe has its focus on you.
If you are in the tail end of the time line
know that patience is sill very much called for as you prepare your life for the soul mate connection.
What are the preparations needed?
Long term partnerships , relationships and marriages are now being moved out of or planning to do so within this next 2 year period.
For those in the beginning of the time line born 1963 and earlier do not lose faith if you still have not connected with the "right one" .
Perseverance will pay off.
The angels call this sorting though the bad apples with worms .
Do not lose heart. Once in the doorway it is never too late! Keep the faith. Hold the lantern high.
That is very much what this months soul mate update is about in many ways.
deep breath
Here are some of the events that have been unfolding strongly in the months of September and October guiding us into this present moment of NOW.
Bravo to all you brave hearts that while doubting yourself, afraid of change you took a huge leap of faith and ended (or had them ended for you ) those long term completed relationships.
No easy task for sure!
Many of you just dove right in taking a chance in following your heart and dreams.
Rare were the moments that you did not doubt yourself and question, "Am I doing the right thing?".
You are!
When you follow your heart and not your fear you will never make bad choices. Scary ones, absolutely but it will be in this nose dive that you will learn truly who you are, how much stronger you are than you thought . You will gain an insightful newfound trust and faith in a bigger plan than even you could have dreamed of and imagined.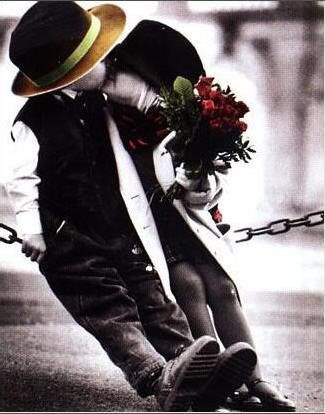 Take a moment to breathe and pat yourself on the back. You did good. You'll be doing even better :)
Keep in mind that each wave of your brave peaceful warriors forges a path for those to follow.
With November we once again entered the 1111 doorway. Make no mistake about it 1111 IS The soul mate doorway amongst many other rights of passages.
Please see our New Numerology Relationship Profiles.
With this came two words
courage
closure
Make no mistake about the powers of both these words.
deep breath
We ask you to please work with them to allow your angels to support you with further guidance while walking the soul mate path.
Since there is a great deal of information given this month this article will be continued in another 1-2 parts.
For those that ask where is part 2 to the Spiritual lovemaking Article it has not yet been given to me which I will assume means its not quite time yet
I promise you will be the first to know right after I am told :)
Please feel free to pass this channel on with the website attached!
Happy Hunting!
****************************************
This is an addition sent to me by Linda after she read the November report!
Courage: 7 Energy
The energy of the number 7 is focusing inward, perfecting, and leaving the material world to turn to the world of spiritual understanding, philosophical contemplation, or analytical thought. Its vibration is silent or meditative, contemplative, reflective, and resting. The 7s spiritual essence is reflection upon the spiritual nature of things and investigation, analysis, and intuiting of inner wisdom. Its quest is to discover the inner-landscape of one's life and place it in relation to higher truths.
Closure: 3 Energy
The 3 energy postively bursts forward. This energy is exiciable, enthusiastic, and exuberant. The timing of the 3 is Now! The spiritual essence of the 3 is bringing that which has never been into being, the power of creativity in all its forms. The 3 likes to synthesize and create.
Blessings,
Linda
To Order Lindas Numerlolgy Relationship Profile
please go to Unique Gifts;


The Earth Laughs in Flowers
www.apathtowholeness.net